---
Our Story
---
Cascades was founded in 2006 with just six students, one teacher, and a group of dedicated families. This industrious crew believed there should be options for alternative education in Whatcom County that better served the needs of middle school aged students. Twelve years later, CMMS has grown into a thriving community. We now have a student body averaging 30 students annually, a growing community network, and a staff that works tirelessly to provide quality Montessori education and uphold the culture and framework erected by those first families.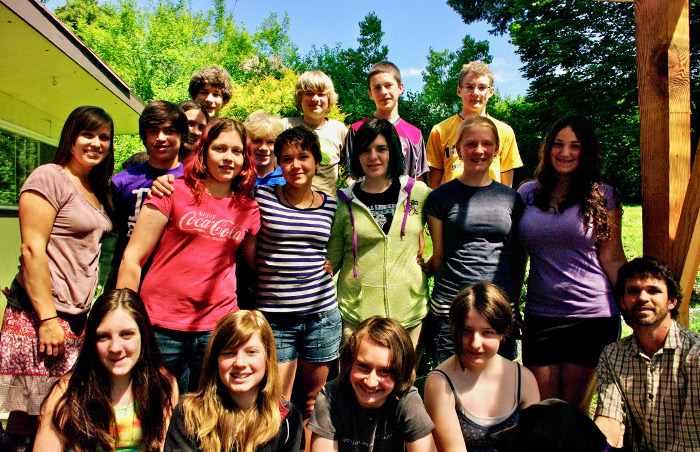 As the years continue, we honor the 100+ CMMS alumni that have left these doors to become students, creators, teachers, leaders and engaged citizens of the world. As our community continues to build outward, we also focus inward to nurture each unique incoming class. Each year CMMS strives to prepare an environment that can become "the home of the adolescent."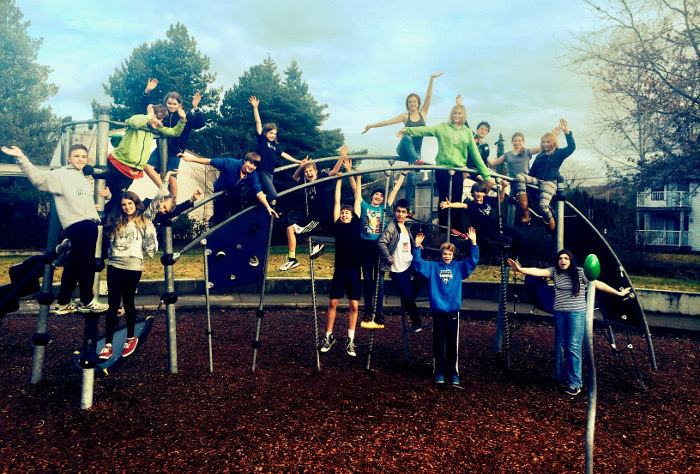 The physical space of a learning environment is essential for soliciting student engagement inside and outside of the classroom. Located on two beautiful acres in the Fairhaven community of Bellingham, CMMS affords the student ample opportunity for fostering a love of place. Our schoolhouse is located primarily in a suburban/residential neighborhood and is within short busing and biking distance to Fairhaven, WWU, and downtown Bellingham. We are also situated directly near interurban trails through riparian and forest ecosystems. Our outdoor classroom includes an organic garden, fruit trees, and acres of open field.